The Star Snooker Academy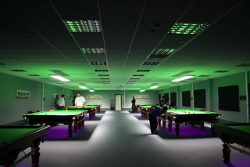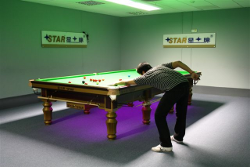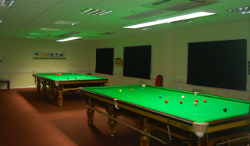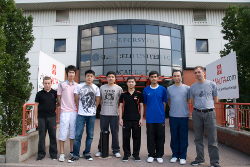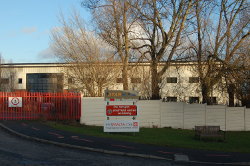 Any player wishing to advance in the game must place great emphasis on practice. For myself, in the early days of my career, this came in the form of daily practice at the Golden Leisure Snooker Club in Liverpool's city centre. I chose this club as my base after they gave me free table time in exchange for brushing and ironing the tables. I made the most of this offer and played for hour after hour against all-comers, often giving opponents 60 points start to keep things competitive. I'd supplement this practice by playing for the club's team in the Bootle league.
I think this kind of practice was pretty typical for an up-and-coming player in the early eighties, but things have changed. The Star Snooker Academy is host to snooker practice facilities that are a world apart from the conditions under which I started. Housed at the Sheffield Steeler's Sports Bar, it boasts the very best snooker has to offer — 10 Star Tables maintained to the same conditions as they're used at the World Championships, with steel block cushions, TV style lighting, Strachan cloths, Aramith Tournament Champion 1G Balls and professional pocket templates.
It's no wonder that the Star Snooker Academy has become home to the a host of top players such as Masters Champion Ding Jun Hui and Liang Wenbo. The playing conditions are unsurpassed.
As a true academy of snooker the Star Snooker Academy isn't just for snooker professionals — the facilities are available to players of all standards and levels with coaching days and and an Exclusive Membership Club available.
In summary, I believe that the Star Snooker Academy offers the very best in snooker training facilities which allow every snooker player to improve his standard. The technique and experience gained here can form the basis of sustained improvement in the months and years to come and are thus invaluable.
All the best...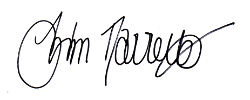 John Parrott MBE
See Star Snooker Academy for further details.